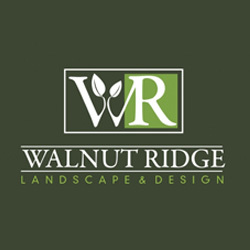 Walnut Ridge Landscape and Design
Landscape Designer / Sales
Jeffersonville, IN
Walnut Ridge Landscape and Design is a family owned business with more than 100 years of tradition and experience. We are excited to announce we are looking to add an experienced, high energy Landscape Designer / Sales Position.
Benefits:
Salary + Commission Pay Structure Ranging from $45,000 - $100,000/yr or more (Pay based on performance and experience)
Family-orientated Environment
Paid Vacation and Holidays
Drug-free and smoke free workplace
Duties and Responsibilities:
Design residential and commercial landscape plans (hardscape and softscape)
Measure landscape sites and sketching designs
Prepare and deliver proposals to customers
Knowledge of plant, shrub and tree knowledge
Meet sales goals set by the company for the month, quarter, and year
Preparing and presenting deliverables to clients
Delegate work to appropriate departments to ensure that project deadlines and budgets are being met
Additional Duties:
Proficient in use of computer skills and Microsoft applications – Word, Excel, Outlook, Powerpoint
Communicate with coworkers and customers to take messages, disseminate and distribute information, and address complaints
Scheduling skills
Conduct site inventory and analysis
Coordinate with subcontractors to obtain estimates, visit sites, etc.
Contact vendors to research materials
Prepare construction drawings, details, and specifications
Presentation preparation
Qualifications:
Associates or Bachelors degree in Horticulture or Landscape or industry equivalent experience required.
Dynascape or CAD experience is preferred but not required. Can teach.
Strong Interpersonal skills
Self-starter who is able to work independently
Innovative and resourceful problem solver
Creative and innovative designer
Additional Information: This position is a full-time year round salary position with paid time off.
Please email us your most up to date resume. We will contact you for further consideration.
We look forward to hearing from you!
EOE
okehibdc7yp9
299487066